Dear Readers: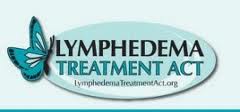 I received a message from Heather Ferguson, the young mother from North Carolina who was instrumental in securing the coverage for treatment of lymphedema in North Carolina. Heather was also instrumental in convincing Congressman Larry Kissell of North Carolina to sponsor the Lymphedema Diagnosis and Treatment Cost Savings Act, HR 2499 (formerly HR 4662). This bill, if passed, would improve coverage for the diagnosis and treatment of lymphedema.
Here is Heather's message – please support this important cause:
On November 2-4, 2011 lymphedema advocates from around the country will be traveling to Washington DC to raise support for HR 2499, the Lymphedema Diagnosis and Treatment Cost Saving Act of 2011!  As part of this trip, organized by the Lymphedema Advocacy Group, participants will conduct a Staff Briefing to educate Congress about lymphedema and the importance of this bill.
To ensure good turnout at the Staff Briefing we need your help with a very quick and easy but important task.  Please go to www.LymphedemaTreatmentAct.org and visit the "Contact your Representative in the House" and "Contact each of your Senators" pages.
The template letter has been temporarily changed to an invitation for Congressional staff to attend the HR 2499 Staff Briefing taking place on Thursday, Nov 3rd.
Please complete your name and address to send this invitation to your Representative and Senators' offices.
This will only take a couple moments of your time so please do your part to support passage of this bill!  For questions or additional information please contact Heather Ferguson at info@LymphedemaTreatmentAct.org.
Do you need more information on other topics on lymphedema? Use the "Select Category" window on the right of this page and select the topic you are interested in. Once selected, a new page will load with a number of articles related to the topic you chose. Click on any headline of the articles and the entire article will load up for you to read.
Join Lymphedema Guru, a Facebook page solely dedicated to inform about all things related to lymphedema – news, support groups, treatment centers, and much more