The National Lymphedema Network (NLN) published the updated Position Paper on the "Diagnosis and Treatment of Lymphedema".
This extensive re-written document covers all areas relevant in lymphedema management, to include diagnostic procedures.
Here is a summary:
Summary on Treatment and Diagnosis of Lymphedema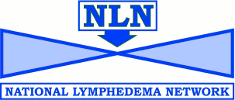 Treatment of lymphedema should be undertaken only after a thorough diagnostic evaluation has been done according to accepted guidelines by qualified practitioners. Complete Decongestive Therapy (CDT) is the current international standard of care for managing lymphedema. CDT has been shown to be effective in large numbers of case studies demonstrating limb volume reductions of 50‐70% or more, improved appearance of the limb, reduced symptoms, improved quality of life, and fewer infections after treatment. Even people with progressive lymphedema for 30 years or more before starting CDT have been shown to respond. Patient adherence during Phase II CDT is critical for preserving volume reduction. It is recommended that CDT adaptations or other lymphedema treatments be used on a case‐by‐case basis under the supervision of a health‐care provider (physician, nurse, physician assistant, therapist) with demonstrated expertise in lymphedema management. Intermittend pneumatic compression (IPC) is a demonstrated effective adjunct to CDT. All interventions for lymphedema must have the goals of inducing and maintaining volume reduction, preventing medical complications, improving skin condition, reducing infection, enhancing patient adherence, and improving comfort and quality of life.
The complete document can be viewed here: http://lymphnet.org/pdfDocs/nlntreatment.pdf
Join Lymphedema Guru, a Facebook page solely dedicated to inform about all things related to lymphedema – news, support groups, treatment centers, and much more